SSI & SSDI Denial Lawyers in San Diego Helping Clients Appeal for the SSD Benefits They Deserve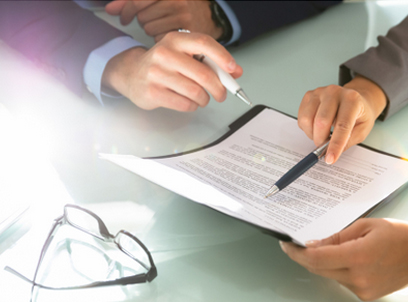 If you have been denied SSI or SSDI, it is important you speak to a lawyer. Social Security disability benefits provide financial assistance to individuals who suffer medical conditions and cannot work. Because there are strict medical and technical eligibility criteria, the majority of initial benefits claims lead to denials, often as a result of mistakes made by the applicant.
The best way to avoid common benefit claim mistakes is to enlist the services of an experienced disability benefits attorney. Roeschke Law, LLC has extensive experience helping disabled individuals obtain the benefits that they deserve. Backed by a working knowledge of Social Security regulations and eligibility requirements for obtaining disability benefits, our attorneys will guide you through all levels of the claims process.
When you consult us, you will have peace of mind knowing that our dedicated Social Security disability lawyers are on your side. For help with Social Security disability appeals, please contact our law offices to schedule your case evaluation.
What Are Common Reasons for a Claim Denial in California?
To qualify for disability benefits, your medical condition must have lasted, or be expected to last, 12 months or result in death. Additionally, you must have acquired sufficient work credits — a minimum of 40, half of which must have been earned in the last 10 years. Younger workers may qualify with fewer credits, however. To learn more, please speak with our law offices.
A leading reason for receiving a claim denial letter is that the applicant lacked sufficient
work credits. Often, however, claims are denied due to common mistakes made by applicants. These include:
Filing a disability claim while working — Though you are permitted to work while filing a disability claim, working may also reduce the chances of your claim being approved. In short, you must show that you are unable to perform substantial gainful activity (SGA) to qualify for benefits. The Social Security Administration (SSA) has established a monthly income threshold of $1,220 for determining SGA. If you are working, and your earnings surpass this threshold, you might receive claim denials.
Applying for disability benefits too soon — Because your medical impairment must have lasted or be expected to last 12 months or longer, applying for benefits too soon can hinder your ability to prove that you have a permanent disability. Additionally, if the disability examiner determines that your medical condition will improve, you might also receive claim denials. This is why you should apply for disability benefits only when there is convincing medical evidence that your medical condition will last a year or more.
Not providing sufficient medical evidence — An application for disability benefits must be accompanied by medical evidence — an exam history, a diagnosis/prognosis of your condition, results of any surgeries, prescribed medications, rehabilitation, and therapy listed in your medical records. If the information in your medical record is insufficient or does not support your disability claims, the SSA may require you to attend one or more consultative exams. The exam findings will be a key factor in the outcome of your claims.
Failing to follow doctor's instructions — In reviewing your Social Security disability benefit claim, the examiner will confirm that you have been receiving treatment by examining medical records and then determine how well you have responded. For this reason, it is crucial to follow your doctor's instructions for any treatment, including taking prescribed medications and participating in rehabilitation. If you fail to follow the recommended treatments, your disability application will likely be denied and you may not receive disability benefits.
Not Having a Social Security Disability Attorney Handle the Appeals Process — If your initial claim is denied, having a disability attorney represent you during your appeal vastly improves your chances of obtaining Social Security disability benefits. If you're worried about the cost of hiring an attorney, you should know that Roeschke Law, LLC handles all disability benefits cases on a contingency basis. This means that you will not pay any attorneys' fees to our law firm unless and until your Social Security disability insurance claim is approved.
What Are the Four Levels of Appeal After Your Claim is Denied by the Social Security Administration?
Even if you have received a denial letter from the Social Security Administration for your initial application, that does not mean that you are without hope of one day receiving monthly benefits. The application for SSDI benefits is a complex process which often results in denials on the first try. But with the help of an experienced disability attorney, you may find be able to file a successful appeal.
The four levels of the appeals process are:
Reconsideration.
Administrative hearing.
Appeals Council review.
Federal court review.
Reconsideration refers to the act of resubmitting your claim to the Social Security Administration so that it can be read and reviewed by a different government employee. The hope here is that, upon review and reconsideration, the second SSA employee will see that you have a qualifying claim and begin receiving SSD benefits. If, however, the second employee comes to the same conclusion as the first, then you may need to explore other means for your Social Security disability appeal.
You may request a court hearing. At the scheduled hearing date, a judge will review your Social Security disability claim and render a decision. With the representation of a good attorney, it is possible that this may result in you securing disability insurance. If not, we move on to the next level of the appeal process.
Your attorney may submit your claim to the Appeals Council for them to review and make a judgment. They are not required to hear your case, however, and may pass on reviewing your Social Security disability appeals altogether.
If all else fails, your attorney may submit a lawsuit to federal district court for a new hearing. While every stage of the appeals process would benefit from the representation of an experienced attorney, at this level in particular it is strongly recommended that you have a legal team with experience in the matters of navigating the complexities of the Social Security system.
How Long Do You Have to File for SSDI and SSI Appeals?
If you were denied disability benefits by the Social Security Administration, you always have the right to appeal that decision. However, that right has an expiration date, which means that you must act fast if you hope to receive benefits.
You must appeal by filing an official written request sometime within 60 days of receiving the denial letter for your initial application. If you wait longer than 60 days, then it may be too late to navigate the appeals process and hope for a successful appeal.
For better chances of receiving benefits upon appeal, it is wise to consider hiring the legal representation of a law firm experienced with handling these types of Social Security disability claims, such as the law offices of Roeschke Law, LLC. By contacting our lawyers as soon as possible, they will have more time to build you a convincing case by gathering other witnesses, a vocational expert, additional evidence, and professionals that can speak to the medical evidence of your claims.
There is a ticking clock between the time you receive your denial and the time you have to appeal that decision. But, even once you have successfully submitted your appeal, there begins a new ticking clock scenario as you prep for the upcoming hearing date. Ensure that you have all that you need for a successful hearing tomorrow by being better prepared today. Contact our law offices to schedule a case evaluation.
Contact a California SSI & SSDI Denial Lawyer at Our Law Firm to Discuss Your Disability Claim
When you enlist the services of Roeschke Law, LLC, we will work to make sure your application for disability benefits is completed accurately and expeditiously. We will collaborate with your doctor to compile the medical evidence necessary to support your claim and arrange for medical and vocational experts, as well as other witnesses, to provide any additional supporting documentation and testimony for your disability hearing.
We are comfortable handling SSDI & SSI appeals, representing clients in disability hearings, and our legal team is carefully prepared to try Social Security disability cases in federal court. When you work with our experienced Social Security disability attorneys, you can rest assured we will fight to enforce your rights and help you obtain the SSDI benefits that you deserve.
Please contact our office today for a free consultation so that we may discuss the particulars of your unique Social Security disability claim. (310) 906-2556.