Social Security Disability Lawyers in San Bernardino Helping the Permanently Disabled Find Financial Support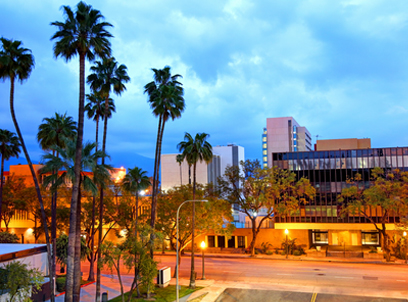 San Bernardino is a bustling city located in California's inland empire. With a population of over 200,000 residents, San Bernardino is the 17th largest city in California and an anchor city within the inland empire. Residents of San Bernadino can enjoy a city rich in cultural diversity and history. Since 1810, when a Franciscan missionary named the city, Mormon immigrants, Mexican settlers, and Spanish missionaries have all influenced the culture and history of San Bernardino.
In addition to its rich cultural background, the city of San Bernardino is full of natural beauty. The San Bernardino National Forest contains 60,000 acres of forests, mountains, and streams. Residents and tourists alike frequently drive through the San Bernardino National Forest on their way to Arrowhead Lake or Northern California. San Bernardino is also home to California State University, San Bernardino, the Fox Theatre, the McDonald's Museum, and the San Manuel Amphitheater. With a fast-growing economy, San Bernardino is appealing to retail investors and new brands.
Residents of San Bernardino work hard to support themselves and their families. When a resident becomes temporarily or permanently unable to work due to a disability or personal injury, he or she may be entitled to disability benefits through the Social Security Administration (SSA). The disability attorneys at Roeschke Law, LLC, have helped many San Bernardino residents obtain disability benefits.
We regularly assist clients with all of the following processes:
Qualifying for Social Security Disability Insurance (SSDI) qualification
Applying for Disability Benefits
Appealing the denial of SSDI benefits
Appealing the denial of Social Security Income (SSI) benefits
Representing clients at disability hearings
If you or a loved one is suffering from a medical condition and are unable to work, schedule a consultation today to learn how our attorneys can help you secure the disability benefits to which you may be entitled.
Who is Eligible to Receive Social Security Disability Benefits in San Bernardino?
While disability benefits are available to qualified individuals, navigating the application process through the Social Security system can be quite challenging. Applicants meet several requirements before they receive disability benefits.
SSDI applicants must meet the following conditions before applying:
18 years of age or older
Not currently receiving benefits through his or her own Social Security record
Unable to work due to a qualifying medical condition
Have not been denied benefits in the last 60 days
How to Know if You Might Qualify for Disability Benefits from the Social Security Administration?
Not every medical condition will qualify an applicant for disability benefits. The medical condition or permanent disability must cause the applicant to be unable to work. Additionally, the medical condition needs to last for at least 12 months or result in the death of the applicant. The SSA uses a manual called the Blue Book to determine which medical conditions qualify.
Medical conditions that qualify for benefits include:
Cardiovascular conditions including coronary artery disease or heart failure
Musculoskeletal problems, including some back injuries
Respiratory illnesses such as asthma and COPD
Neurological disorders such as MS, epilepsy, Parkinson's disease, and cerebral palsy
Mental disorders such as autism, depression, anxiety, and other intellectual disorders
Sjogren's Syndrome, Marfan Syndrome, and other recognized syndromes
Skin disorders, including dermatitis
Cancer
Kidney disease and genitourinary problems
Digestive tract conditions such as IBD and liver disease
Hematological disorders
Bone marrow disorders
Applicants must receive a medical diagnosis of a listed medical condition. A few conditions allow the applicant to receive automatic approval for payment of SSDI disability benefits. Most applicants need to prove that their medical records meet the specific conditions for their medical disorder to qualify.
At Roeschke Law, LLC, we have an in-depth understanding of what it takes to qualify for SSDI. We help our clients determine whether they are eligible for SSDI and help them apply for benefits as soon as possible.
How Can Lawyers Help Appeal the Denial of Disability Benefits in San Bernardino?
Millions of citizens in the U.S. apply for disability benefits every year, assuming that their applications will be approved. However, the majority of initial claims are denied. Applicants should not give up hope if they receive a denial notice, however, because they have a right to appeal the decision.
Our law offices have extensive knowledge of the SSDI application appeals process. We help our clients file timely appeals and avoid many of the common pitfalls that take place during the appeals process. We understand how disheartening it can be to face an SSDI rejection, and that's why we work hard during the appeals process on behalf of our clients.
Can a Skilled Attorney Help You During Disability Benefits Hearings?
One of the steps in the appeals process is a disability hearing. An administrative law judge will listen to the applicant's testimony as to why he or she should receive Social Security Disability benefits. Often, medical experts and vocational experts testify at disability hearings.
Securing the assistance of an experienced disability attorney benefits an applicant significantly during disability hearings.
Looking for a San Bernardino Social Security Disability Attorney? Our Law Firm Can Help
Our team at Roeschke Law, LLC, has helped many clients with disability benefits issues in the San Bernardino area. Whether you need to apply for Social Security disability benefits or appeal a denial, we can help.
Contact our disability benefits lawyers today to schedule your initial consultation and learn how we can help you by calling (310) 906-2556.