Kiel J. Roeschke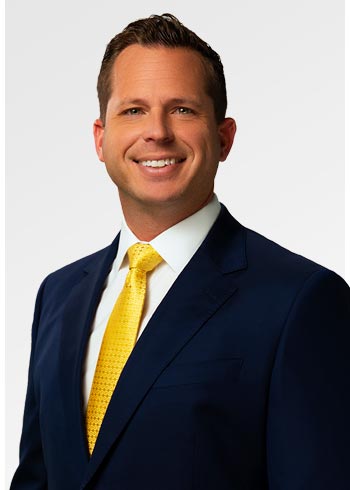 Attorney At Law
For nearly 15 years, Disability Attorney Kiel J. Roeschke has focused his practice on representing and guiding disabled clients through the complicated Social Security Disability process. His practice includes assisting individuals at all levels of a Social Security disability claim, including the initial application, Reconsideration, Administrative Law Judge hearings, and before the Appeals Council. Throughout his career, he has successfully represented thousands of claimants before the Social Security Administration.
Kiel is admitted to practice before the Social Security Administration, as well as the States of Arizona, Michigan, and multiple Federal District Courts. Furthermore, he is a member of the National Organization of Social Security Claimants' Representatives (NOSSCR). Kiel is a graduate of New York Law School and Michigan State University.
Attorney Kiel Roeschke and his dedicated staff are devoted to helping individuals pursue Social Security Disability benefits throughout the entire State of California. They have also successfully handled cases in the States of Arizona, New Mexico, Nevada, Colorado, Utah, Oregon, Washington, Minnesota, Wisconsin, Florida, Texas, Oklahoma, Michigan, Ohio, Indiana, New York, and Georgia.
The Disability Lawyers at Roeschke Law have the capacity to assist clients with filing their claims, obtaining medical records and expert evidence, and hearing representation. Please call us today for a free consultation!