Disability Lawyers Helping Clients Over the Age of 50 Apply for SSD Benefits in San Diego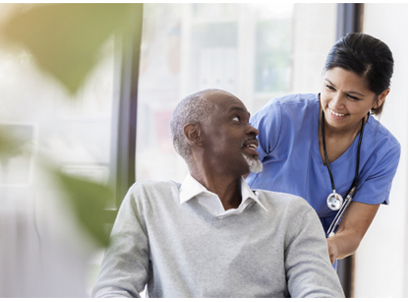 Individuals aged 50 and older who are seeking benefits under the Social Security Disability Insurance (SSDI) program are subject to different rules than younger workers. Generally, the Social Security Administration (SSA) doesn't expect older workers to be retrained for a new job after sustaining an illness or injury. While those over the age of 50 have a better chance of obtaining disability benefits than younger individuals, the majority of initial claims are denied due to factors other than age.
Disability Attorneys of California represent clients 50 and older in Social Security disability claims. The attorneys of our law firm have working knowledge of the eligibility requirements for obtaining SSDI, the complicated rules surrounding a Social Security disability application, the list of qualifying medical conditions, the disability benefit age categories, and the SSA Medical-Vocational Guidelines (the Grid). When you consult us, we will handle all the details of your SSDI or SSI claim and better help you obtain the benefits you deserve.
What is the Social Security Administration Blue Book?
The Social Security Administration maintains a list of medical conditions — the Blue Book — that automatically qualify for disability benefits.
Qualifying conditions that may appear in your medical records include:
Musculoskeletal problems
Vision and hearing loss
Respiratory illnesses
Cardiovascular conditions
Digestive tract problems
Blood disorders
Immune system disorders
Neurological disorders
Mental disorders
Additionally, specific impairments the SSA considers disabling include back and joint injuries, cystic fibrosis, multiple sclerosis, cerebral palsy, depression, anxiety, schizophrenia, HIV/AIDS, lupus, rheumatoid arthritis, and kidney disease.
If your medical condition is listed in the Blue Book, you are eligible for SSDI. You may also qualify if your condition is not listed, provided that it is medically equivalent to a listed condition.
What are the Different Age Categories for Social Security Disability?
Generally, to be eligible for San Diego Social Security disability benefits, you must have an illness or injury that prevents you from performing any substantial gainful activity (SGA). Age is among the factors involved in determining whether you can perform the same type of work or any other type of work.
Given that the SSA recognizes it is more difficult to retrain older, disabled workers to perform new jobs, applicants for Social Security disability benefits are divided into the following four age categories:
Approaching retirement age (60-65) — The Social Security Administration determines whether the applicant's skills gained from their past work history are transferable.
Advanced age (age 55 or older) — The claimant's age may significantly affect his or her ability to adjust to other work.
Approaching advanced age (age 50-54) — The claimant's age, severe impairment or disabling conditions, and limited work experience have a combined impact on his or her ability to adjust to other work.
Younger Person (under age 50) — The ability of persons under the age 50 to adjust to other work is not seriously affected, however, individuals between 45-49 may be treated differently than those who have yet to reach the age of 45.
What is the Medical-Vocational Grid?
The SSA has established Medical-Vocational Guidelines to assist in making disability determinations. The grid considers factors such as age, education, and work history in relation to specific Social Security law. An applicant 55 years of age, for example, who is limited to sedentary work as a result of a serious medical condition may qualify to recover benefits, whereas a 35-year-old claimant with an identical condition and similar educational background may not be eligible.
In making these determinations, the SSA looks to your residual functional capacity (RFC), which refers to the amount of physical work you are able to undertake.
There are four classifications of RFC:
Sedentary — Being able to lift no more than 10 pounds.
Light — Being able to lift no more than 10 pounds frequently and no more than 20 pounds occasionally.
Medium — Being able to lift no more than 25 pounds frequently and 50 pounds occasionally.
Heavy — Being able to more than 50 pounds frequently.
Residual functional capacity also involves an assessment of daily activities that you can perform. These include carrying, climbing, bending, using the hands, coping with emotional distress, and environmental limitations.
What Other Factors Does the SSA Consider in Your Social Security Disability Application?
The SSA considers factors other than age in making disability determinations, such as your medical records and educational level. To qualify for SSI benefits or SSDI benefits, your condition must be "medically determinable," one that has been subjected to clinical testing and is supported by reasonable medical evidence. It is also necessary to prove that your medical condition has lasted (or is expected to last) 12 months or will one day result in death. Partial disability or short-term disability may not qualify you to recover benefits with an SSDI or SSI claim.
In addition to limiting your ability to perform basic work activities, your medical condition must also make it unlikely that you can take on another job. The SSA will look to your education to determine if you have transferable skills. The SSA typically finds that those who are 50 or older cannot be reasonably expected to learn a new job or profession.
Finally, the SSA also considers your ability to earn a living. Although you are permitted to work while applying for or receiving Social Security disability insurance, monthly earnings are capped (the 2019 earnings limit was $1,220/month and has since gone up to $1,350/month in 2022). Monthly earnings above this threshold are considered substantial gainful activity, meaning that you may not qualify to receive disability benefits from Social Security.
What Age Sees the Highest SSDI or SSI Claim Acceptance?
Although any age category could potentially qualify for monthly Social Security disability payments if they have the requisite work history and disabling conditions, there are some ages where it is easier to get approval from SSA. If you are 55 years-of-age or older, you may have a clearer path towards seeing your claim approved. That does not mean, however, that if you are between ages 50 and 54 that you should not consider filing a claim. But, depending on your line of work and your medical history, you may have to fight a little in the appeals process in order to get the SSA to accept your disability claim.
That's what your attorney is here for.
Additionally, it should be noted that those who wait until age 70 should expect to see the highest monthly payments from Social Security. However, we at Roeschke Law, LLC understand that a number of our clients simply cannot wait that long. They need financial assistance from the government now, not later. If that is your situation, then your attorney will make it their responsibility to illustrate how your disability has negatively impacted your life and your future, and that you require help.
What Happens if You Were Denied Social Security Disability Benefits?
It is not uncommon — indeed, it is almost expected — for your initial application for SSI benefits or SSDI benefits to be denied by the SSA. It may be tempting to throw in the towel, accept that you do not qualify for Social Security benefits, and try to move on to survive some other way. But you need not do this. Social Security allows for appeals to their decisions. While they may not illustrate how common the appeals process is for a disability case seeking benefit payments, as experienced Social Security disability lawyers we must tell you that yes, unfortunately, filing appeals to denial letters is a common part of the process.
As with all steps in applying for disability benefits, you should hire the legal services of a Social Security disability attorney who is familiar with both federal court and district courts.
There are four levels of the appeals process which your lawyer may consider:
Reconsideration
ALJ hearing
Appeals Council
Federal court
The first option for you and your attorney looking to appeal the SSA's decision is to file a request for reconsideration. In this step, your claim will be reexamined by other employees for the SSA and they were determine if, upon a second opinion, you do in fact qualify for SSDI or SSI benefits. If this proves unsuccessful and the second SSA employee agrees with the initial assessment, then your Social Security disability attorney may need to explore the next steps.
An Administration Law Judge (ALJ) is an attorney representing the SSA in matters of Social Security law and disability law for the Office of Hearings Operations (OHO). If reconsideration does not go as planned, you may file a hearing with an ALJ. Their primary role is upholding or overturning decisions made on an American's benefits claim. A good percentage of older claimants, especially those who are themselves a disabled widow or widower, find success in seeing their claim approved at this stage.
If the ALJ decides contrary to your wishes, then your Social Security disability lawyers can ask that the Appeals Council review your case. The Appeals Council has the right to review, deny, or dismiss any claim that comes across their desk, meaning that you are not guaranteed a chance to make your case to them. The Appeals Council is not the easiest stage in the process and very few find the answers they're looking for here. However, for those desperate to recover benefits from the SSA, your lawyer will consider any and all possible avenues that could bring you the benefits you deserve.
The final level of the appeals process is for your lawyer to consider filing a lawsuit against the SSA for failing to provide you with the disability benefits that you rightly deserve. This will bring your disability case to federal court, where your lawyer will argue against the government attorney for why you should or should not be a recipient of Social Security disability benefits. While you may find success at this stage, it will not be expected to be easily won and nor is it likely to come cheap. Federal court cases can be expensive and may drag on for months or even years before a decision is made for or against you.
Just like the initial application is complicated, so too is the appeals process. But that does not mean you shouldn't consider it an available option to you. If your claim was denied, you absolutely have the right to appeal this decision. By hiring an attorney experienced in these matters, you should feel more secure that you will be taking each step carefully and better prepared for all the potential legal pitfalls that may await you.
Contact our California law offices to schedule a consultation with an attorney to discuss the potential legal options for your disability case.
Schedule a Consultation with an Age 50+ and Disability Lawyer in San Diego, CA at Our Law Firm
If you are seeking disability benefits and are 50 years of age or older, it is crucial to understand the special rules that apply. When you consult Roeschke Law, LLC, we will work with you through every level of the claims process, from application to appeals, to help you obtain the benefits you deserve.
Every attorney and associate at our firm believes in providing our clients with dedicated legal representation. If you hire Roeschke Law, LLC as your legal team, then we will make it our responsibility to see to it that you receive the respect, information, and resources that you deserve during every interaction you have with our offices while we see to your legal needs.
Please contact our office today to speak with our Social Security attorneys. We represent clients in disability law and Social Security law in Los Angeles, Pasadena, Riverside, Orange County, and San Diego County. To schedule a consultation with our lawyers and discuss your disability case, you may call our law firm at: (310) 906-2556.