Social Security Disability Lawyers in Orange County Helping Clients in Need Get the Benefits They Deserve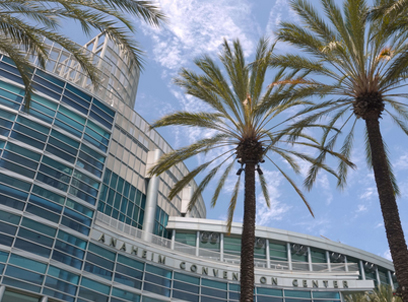 Orange County, CA, is one of the state's most iconic destinations. Orange County's moderate year-round temperatures, manicured beach towns, and prime location make it a sought-after destination for residents and tourists. Home to the incredibly popular Disneyland resort and Knott's Berry Farms theme park, millions of tourists flock to Orange County every year. Additionally, Huntington Beach, Costa Mesa, Dana Point, and Mission San Juan Capistrano are popular Orange County tourist destinations. The Orange County Visitors Association reported that tourism generated $21.3 billion in total economic benefits in 2017.
In addition to tourism, many individuals and families move to Orange County to enjoy the surf, sun, and easy access to theme parks, making it the third-most populous county in the state. Orange County is a family-friendly county. Many residents live in Orange County and commute to Los Angeles for work. With a population level of over 3 million, many residents work in its thriving tourism industry. Nearly 1 in 13 of all jobs in Orange County are sustained by tourism, which generates almost $2.5 billion in tax revenues every year.
Orange County is home to many movie stars and other wealthy individuals. However, many residents of Orange County struggle to prepare for retirement or disability. More than four in 10 households in Orange County pay over 30 percent of their income on housing. Additionally, more than one in three California households do not earn enough income to meet their basic needs.
At Roeschke Law, LLC, many of our clients are unable to work due to disability and live on low-income amounts. That's why our law office fights so hard to help our clients receive the Social Security benefits they deserve. We understand how vital receiving Social Security benefits can be for our clients.
What is the Application Process for Social Security Retirement Benefits Like in Orange County?
Many Orange County seniors struggle to make ends meet in their retirement years. The cost of medication and medical care has increased. Additionally, housing prices in Orange County are high. The federal Social Security Administration offers Social Security Benefits programs to specific qualifying individuals.
The Social Security Administration provides retirement benefits for Orange County seniors who've paid into the Social Security benefits program. Whether you are a senior hoping to retire soon or you'd like to supplement your income with Social Security benefits, we can help.
Currently, over 60-million Americans receive Social Security benefits. Many retirees in the United States report that they depend on Social Security retirement benefits to supplement nearly all of their monthly income. At Roeschke Law, LLC, we help individuals and their loved ones navigate the complex process of applying for Social Security retirement benefits. Securing the help of an experienced Social Security retirement benefits attorney can help you alleviate stress and speed up the procedure of applying for benefits.
Do You Need the Services of an Orange County Social Security Disability Insurance Attorneys?
Orange County residents who become disabled and unable to work may qualify for Social Security Disability Insurance as well as workers' compensation. These monthly payments allow disabled individuals who are unable to work the ability to live comfortably.
Unfortunately, obtaining disability benefits through the Social Security Administration is often difficult and may require filing an appeal after initially being denied. At Roeschke Law, LLC, we've helped thousands of clients successfully obtain Social Security Disability Insurance payments.
We understand all of the common reasons for denials of disability claims. We use our extensive knowledge and experience to help clients submit accurate and persuasive applications.
Is it Possible to Work While Receiving Social Security Disability Income?
Many of our clients need to continue working after they reach the age of 65 and wonder if working will affect their retirement benefits. As long as individuals have worked and earned the required Social Security Disability Insurance credits necessary at their current age, they can still work and collect Social Security retirement benefits.
However, the number of monthly benefits may be affected by the individual's income. The Social Security Administration does not count income from IRA withdrawals as taxable income. Because of this, withdrawing from an IRA will not affect the number of benefits.
At Roeschke Law, LLC, we can review your situation and advise you as to whether or not your income might affect your Social Security Disability Insurance payments. We've helped many clients by coming up with effective strategies to maximize the number of benefits they receive monthly.
How Do You File for a Social Security Disability Benefits Appeal?
The Social Security Administration denies many first-time applications. Applicants are entitled to appeal their claim denial. However, you must file your appeal within a timely manner, or the Social Security Administration will deny the appeal. Applicants must submit their written request for an appeal within 60 days of receiving a notice of the denial of their Social Security disability claims.
The appeals process involves taking the following steps:
Mailing in a signed request to appeal the decision to the Social Security Administration.
Completing a disability report and signing medical release forms.
Complying with any requests by the Social Security Administration for more information.
The Social Security Administration offers applicants the following four levels of appeal:
Reconsideration.
A hearing conducted by an administrative law judge.
Review of the appeal by an appeals council.
Filing an appeal in a federal court.