Social Security Disability Lawyers Helping Clients in Court Hearings Following a Denial in San Diego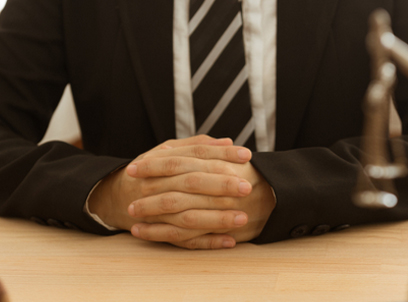 The Social Security Administration offers disability benefits programs to individuals who cannot work due to a medical condition. The majority of initial claims are denied, however, which may result in needing to file for a disability appeal. The appeals process is lengthy and complicated and may involve attending a disability hearing. The best way to protect your rights is to have an experienced disability benefits attorney in your corner.
Roeschke Law, LLC represents clients in California throughout all levels of the disability benefits claims process. We have extensive experience handling disability appeals and representing our clients at disability hearings. Our Californian social security disability attorney has a well-earned reputation for being dedicated advocates of the disabled. When you consult us, we will help you obtain the benefits you deserve.
To learn more about the appeals process and better understand why you were initially declined SSI benefits or SSDI benefits, please call our law firm to schedule a consultation with a Social Security disability lawyer.
Contact our San Diego Social Security disability lawyers to schedule your free consultation. Your attorney and their SSD benefits legal team may be able to help provide guidance about how best to pursue Social Security disability benefits and begin the appeals process in San Diego, CA.
Hoping to File for an Appeal? Enlist the Help of a Disability Hearing Lawyer in San Diego, CA
Applications for disability benefits are routinely denied for a number of reasons.
The SSA may determine that:
The medical condition does not meet the definition of a disability.
The medical information does not support the claim.
The application contained errors/omissions.
The applicant did not meet the work credits test (SSDI).
When an initial claim is denied, the SSA will send a notice stating the reason for the denial and informing the applicant of his or her right to appeal.
The first step is to file a Request for Reconsideration within 60 days of receiving the denial letter. In the reconsideration stage, an SSA consultant and a disability examiner who were not involved in the initial claim will reexamine the claim.
There usually must be a new diagnosis or the medical condition must have worsened for a reconsideration claim to be approved; less than 20 percent are approved for Social Security disability benefits at the reconsideration stage. If a reconsideration claim is denied, the next step is to request a disability hearing, and it is imperative to have Disability Attorneys of California by your side for that effort.
What Happens at California Social Security Disability Hearings?
Disability hearings are relatively informal meetings that are held in a conference room at an Social Security Administration field office. The hearing is overseen by an Administrative Law Judge (ALJ). This individual is not a court judge but rather an SSA attorney who is authorized to make a decision about the claim under disability law considerations.
Disability hearings are not open to the public, and the only people present will be you, your Social Security disability attorney, the ALJ, and any witnesses (typically your doctor and medical/vocational experts who can further elaborate on your medical records and disabilities).
The ALJ opens the hearing by identifying the attendees and reading a statement of facts about the benefit claim. The ALJ will then ask you questions about your condition, disabilities, treatment, work history, and limitations caused by the disability. It is crucial to answer these questions honestly — don't exaggerate or downplay your disability case, and provide specific examples about how your impairment limits your daily activities.
After you've offered testimony, your lawyer has the opportunity to address the ALJ and also ask you additional questions to shed greater light on your medical condition. Medical and vocational experts are often present to provide additional evidence and testimony in support of the claim and provide medical evidence of your disability. The judge may ask you some additional questions at the end of the disability hearing and also give you a chance to make a final statement.
A determination about the claim will not be made during the hearing. Instead, you will receive written notice of the ALJ's decision within 60 to 90 days of the hearing date. While the ALJ is not bound by law to adhere to earlier decisions and is required to assess the claim from a fresh perspective, it is crucial that we provide the judge with a complete record of your medical condition.
It is worth noting that a disability hearing is not the last phase of the claims process. If your claim is denied, it may be reviewed by the Appeals Council, and it may ultimately be necessary to take the disability case to federal court.
What Happens During a Social Security Disability Appeals Hearing in Federal Court?
After reconsideration, your Social security disability application appeal may go to the Appeals Council. While the Appeals Council reviews every claim that they receive, they are not required to examine and review each case if they believe that the initial decision to deny disability insurance was the correct decision.
If the Appeals Council reviews your case, it may make the final decision itself. Or they may elect to return it to an ALJ for the Social Security Administration to make the judgment. If it is denied, or if the Appeals Council passes on the opportunity to review the claim entirely, then it may be necessary for you to take your case to federal court with the help of an attorney in San Diego.
Federal court is the final, last-ditch effort available to you under disability law in the Social Security disability benefits appeals process. You have approximately two months after the denial of the Appeals Council to make the decision to take your claim to federal court.
Your San Diego disability attorney will file your claim as a 'complaint' lawsuit to federal court. The lawsuit is directed at the Social Security Administration, essentially accusing the government agency of a failure to provide necessary and deserved benefits and disability insurance. At this point, attorneys representing the SSA will file an 'answer' to the court, elaborating why they do not believe the individual suing them is legally eligible to receive Social Security benefits per disability law.
The San Diego district court judge is entrusted to review the Social Security disability application and make the final judgment themselves. However, in some cases, the judge may request a longer hearing involving oral arguments, witness testimony, and medical evidence. While everyone entering into San Diego Social Security disability appeals should have hired the legal representation of an experienced attorney by now, it is absolutely essential that they hire an attorney for this stage of the appeals process.
During the oral arguments in court, both your disability attorney and the attorney representing the Social Security Administration will have the chance to explain why you should or should not become a recipient of Social Security disability insurance and benefits under the qualifications of the law. If you do not have legal professional representing you, it is very likely that you will find yourself overwhelmed and outmatched by the San Diego Social Security attorneys opposing your claim.
Please, do not attempt to navigate the complicated process of disability law on your own. If you lose your case, you may lose out on your chance to receive benefits to help you maintain a comfortable standard of living. Contact our lawyers to schedule a case evaluation and learn more about your legal options.
If You've Been Denied Disability Benefits, Contact Our Attorney in San Diego, California to Discuss Your Upcoming Hearing
If you are facing a disability hearing, it is crucial to have the informed representation which our law firm can provide. Our legal team can help prepare you for the questions the ALJ will likely ask. With the assistance of witnesses, we will be better able to present a convincing case that your medical condition interferes with your ability to perform your job or any other type of work, thus making you deserving of receiving Social Security disability benefits.
Knowing that pursuing a disability benefits claim takes patience and resolve, you can trust us to stand by you every step of the way offering you both legal knowledge and moral support. Because we handle all disability benefits claims on a contingency basis, you pay us nothing until we win your claim.
If you are seeking Social Security disability benefits or your claim has been denied, don't go it alone. Contact Roschke Law, LLC today for a free evaluation of your case. Call us at (310) 906-2556.